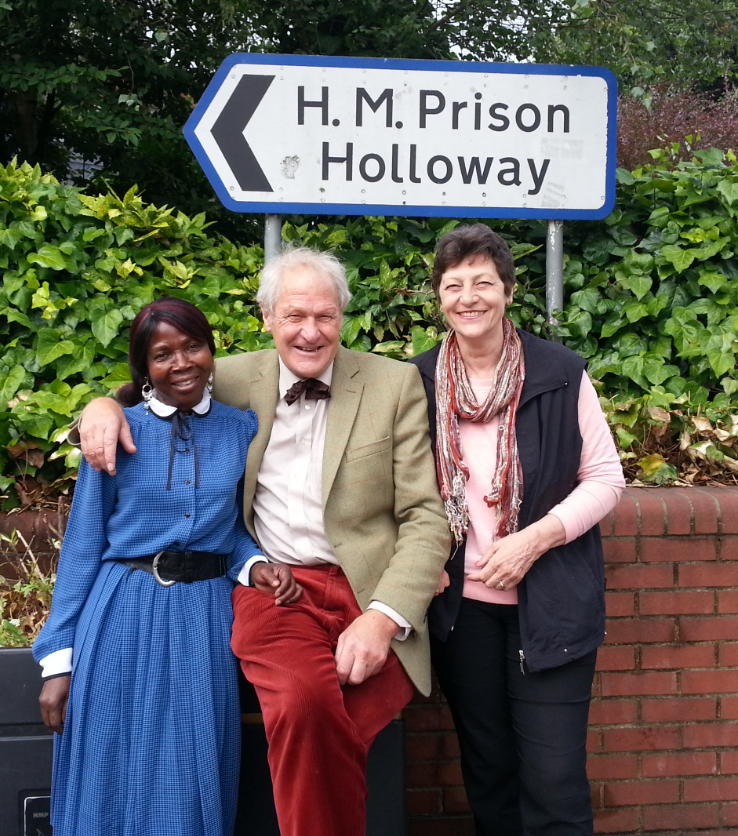 They are all in prison, except for Melissa Laird who was deported after 18 months in HMP Holloway so that her son could be kept for adoption – by Barnet Council…
Maurice Kirk is the oldest prisoner in HMP Cardiff. Here we visited Melissa with Maria, a serious victim of false imprisonment and other fraudulent white collar crimes.
Maurice has tried to help Gloria and Chiwar Musa as McKenzie Friend.
Robert has been helping Anne Greig's campaign for justice for her daughter and brother.
This petition is collecting signatures of support to get him released.

Gloria and Chiwar Musa had their five children taken in April 2011 by Haringey Council.
Since then their sixth child was taken, returned and taken again;
Their seventh child was born in HMP Holloway and taken at birth – despite Sir James Munby's judgement re Baby M R of 2003 about the right to breastfeeding.
Melissa Laird was in the next cell to Gloria in HMP Holloway. More